Selections from Take Effect's review of The Ambassador's Wife:
"Composer George Kieffer aligns himself with the City of Prague Philharmonic Orchestra here, where inspiration from the songs stems from Kieffer's life, including dreams and literature.

"From Here starts the listen with intimate and warm strings before graceful keys enter the flowing climate, and The Wonder Of All Things follows with soothing keys that emit much beauty as a sublime cinematic quality unfolds.

"Further down the line, The Clown Elegy quickly builds into an upbeat and energetic display of strings, winds and percussion, while Saturday emits a soaring and glowing spirit of rich melodies.

"Kieffer's stories are nothing short of luminous, and with the City of Prague Philharmonic Orchestra's classical, orchestral and chamber influenced skills present, it makes for a captivating listening experience."

Tom Haugen
Click here to read the full review on Take Effect's website
Selections from Cinemusical's review of The Ambassador's Wife:
"The Ambassador's Wife and Other Stories is a collection of eleven quite gorgeous miniatures by composer George David Kieffer, most known perhaps as a song writer.

"Kieffer has a really fine sense of melody which can be heard in the many gorgeous thematic ideas that appear here.  The music here feels much like a collection of film themes.  The opening track, From Here, presents a quality that is a blend of John Barry and maybe a lighter Morricone.

"Sometimes there is a sort of Eastern European feel to the thematic writing (The Clown Elegy is a rather wittier moment of this).  Of additional interest is a recording of Kieffer's Fanfare for the Olympics (a strong work in the style of Broughton or Debney) chosen as the official fanfare for the 2015 Los Angeles Special Olympics.

"With a great sense of romantic musical language, strong thematic writing, and often witty orchestral writing, The Ambassador's Wife proves to be a quite accessible collection of engaging orchestral music that should be quite attractive."

Steven A. Kennedy
Click here to read the full review on Cinemusical's website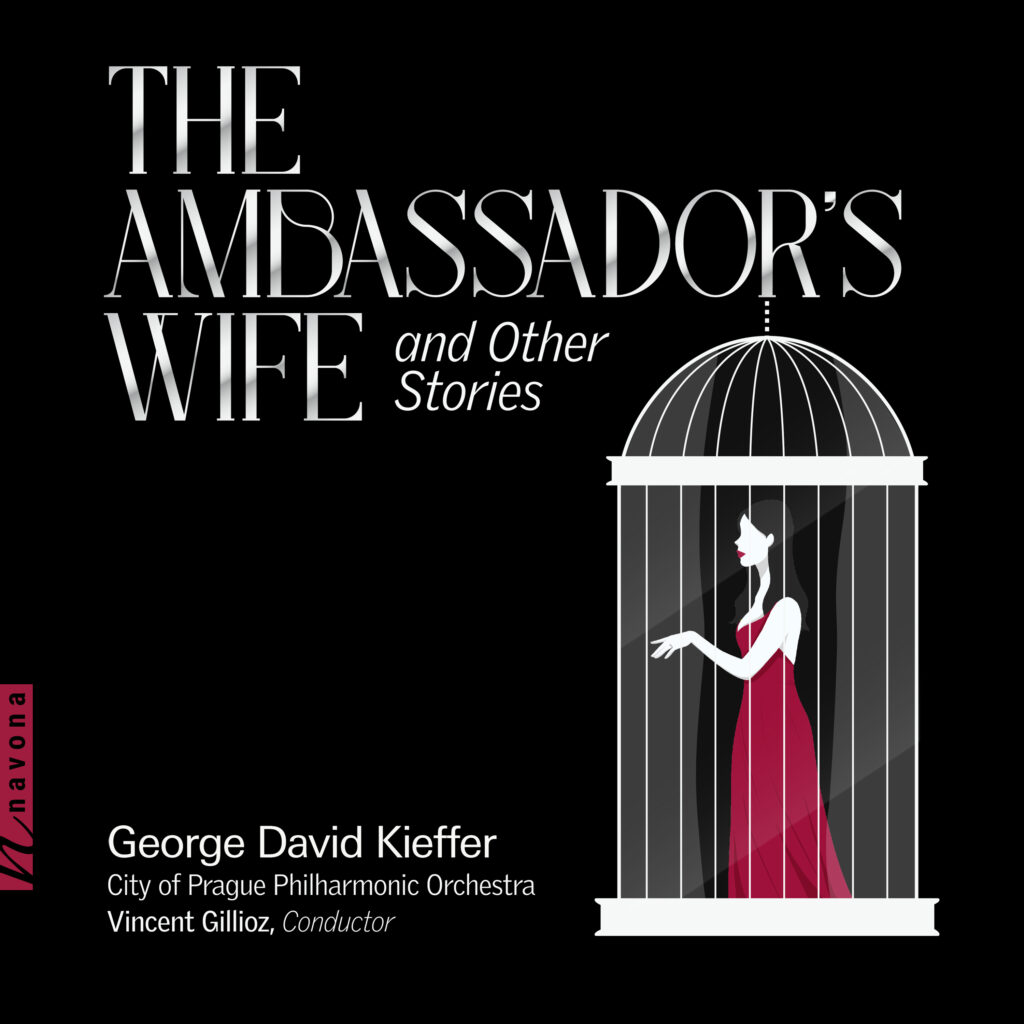 Click the picture to listen on Youtube, or listen on any of the following streaming sites!