The Ambassador's Wife and Other Stories – Gold Medal Winner
Composer George Kieffer and Navona Records are proud to present this collection of stories and dialectical thought conveyed through the sounds of the City of Prague Philharmonic Orchestra! We're also thrilled to receive the gold medal for "Best of Show" in the Global Music Awards!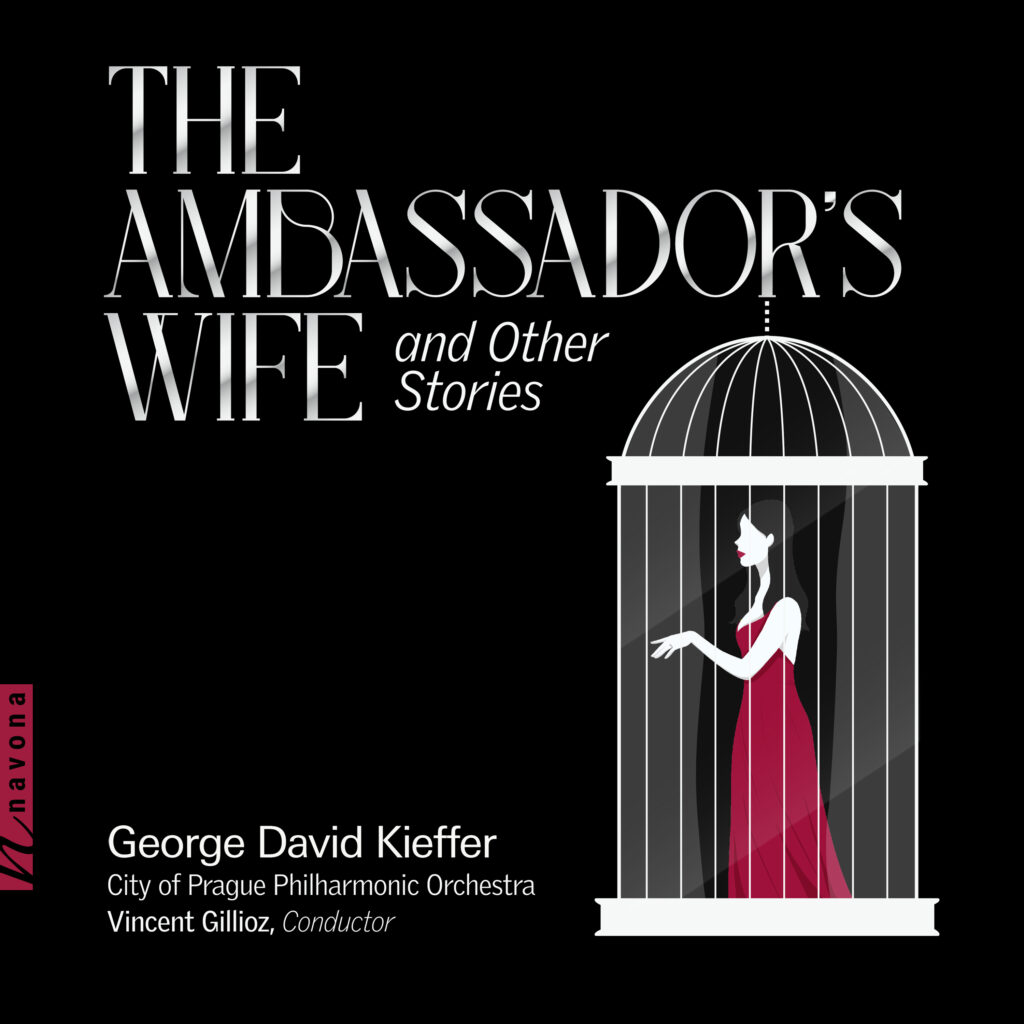 Featured on this album is Kieffer's Fanfare for the Olympics, a piece dedicated to the sacrifices made and triumph achieved by athletes, which premiered at the 2015 Special Olympics. Additionally, this album features tunes inspired by various timestamps in Kieffer's life, from vivid dreams to exposure to great literature, and encounters with distinctive individuals and their powerful stories. Explore themes of aspiration, duality, survival, forgiveness, love, and many more in this multifaceted work.
Reviews of the album can be found here.
---
ENCOUNTERS WITH THE MOON
Kieffer's debut album was nominated for the Best Contemporary and Modern Solo Piano album of 2019!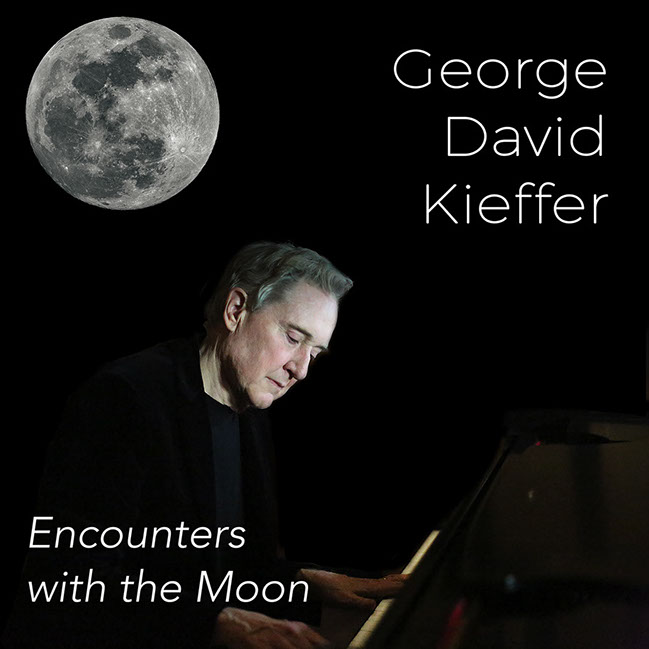 We are pleased to announce that George David Kieffer's debut album of solo piano pieces, Encounters with the Moon, was nominated for Best Contemporary and Modern Album of 2019 by SoloPiano.com!
The single, "A Winter Song," is warm and introspective – a perfect reflection on the season and on a time in life.
---
ARLINGTON – SONG FOR OUR HEROES
The film and music for Arlington has been released on Youtube, and is available on all streaming platforms as of May 15th!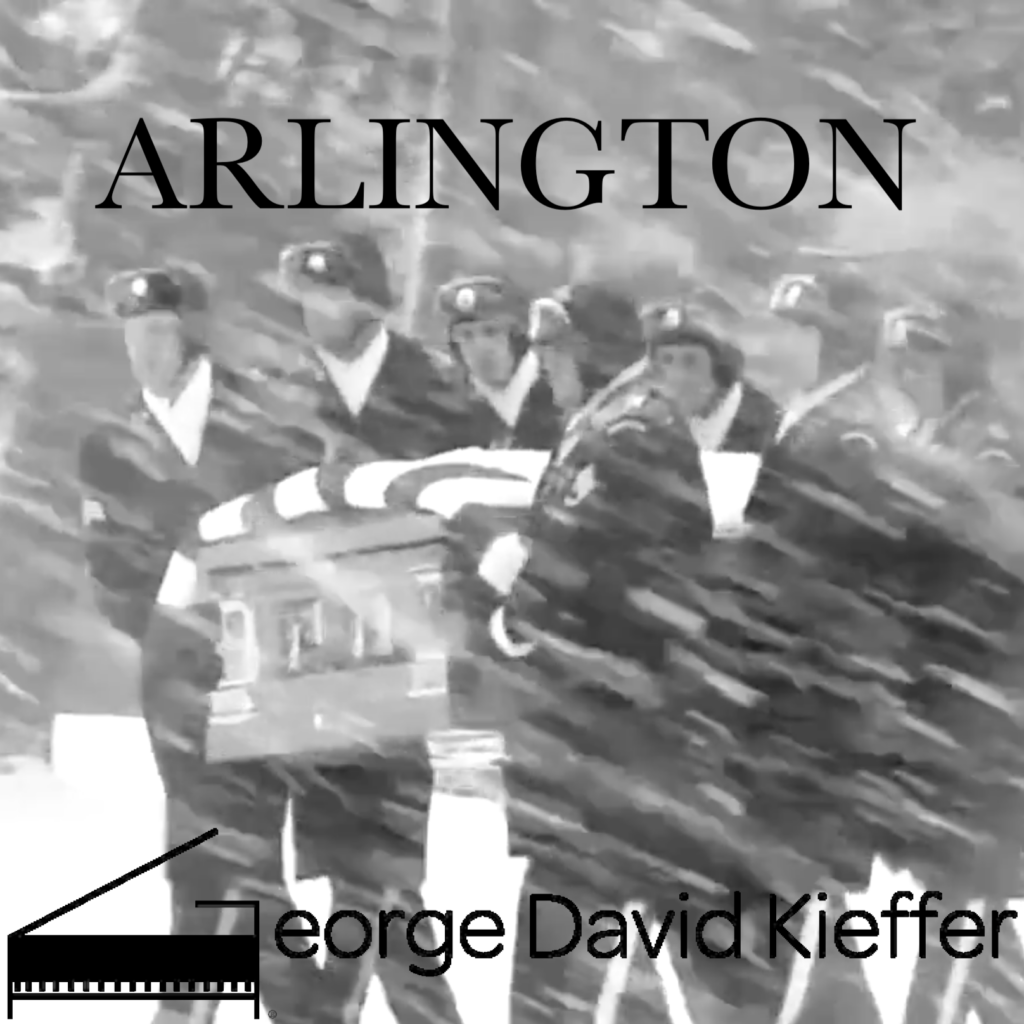 Arlington was written in honor of all those who served. All proceeds from the sale or streaming of Arlington will go to veterans' organizations.
---
15 MINUTES FOR 15 YEARS
Kieffer's composition was featured in New York for the "Fifteen Minutes of Fame: A Celebration of Service"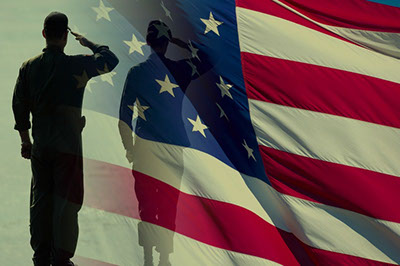 On the fifteenth anniversary of 9/11, fifteen one-minute works were premiered at Trinity Church by the West Point Band, to honor the memory of men and women who serve. In a unique collaboration, the West Point Band joined contemporary music organization, Vox Novus to present Fifteen-Minutes-of-Fame: A Celebration of Service. The West Point Band premiered 15 one-minute pieces created by composers who were responding to the theme "service", and what it means to all different kinds of people – such as military, first responders, community service, and everyday kindness. The West Point Band and Cadet Glee Club from the U.S. Military Academy at West Point also performed Americana works as well as the Armed Forces Medley, which stirred the patriotic soul of all those who attended.
The following 15 composers were selected for the Fifteen-Minutes-of-Fame performance: George David Kieffer (whose fanfare was selected for the Los Angeles Special Olympics, 2015), James Anderson, David Avshalomov (winner of the 2014 American Prize), Sy Brandon (recipient of the 2018 Thor Johnson Memorial Commission), Steve Cohen, Harrison J. Collins, Cindi Hsu, Nicholas Ryan Kelly, Alan Kinningham, Anthony O'Toole, David R. Peoples, James Peterson (whose work Moving Images Suite was featured at the 82nd Annual Academy Awards), Bradley Sampson, Richard G Smith, and R. Andrew Yates.
These 15 works were written specifically for the West Point Band as part of Fifteen-Minutes-of-Fame a Vox Novus music project. Fifteen-Minutes-of-Fame: A Celebration of Service was premiered by the West Point Band at Trinity Church, 75 Broadway, New York City at 2:00 PM on September 11, 2016.
The purpose of the project was to promote a great variety of contemporary music to audiences hungry to hear what living composers are writing today.
---
SPECIAL OLYMPICS FANFARE
Kieffer's compositions were featured in the 2015 Special Olympics World Games Opening Ceremony!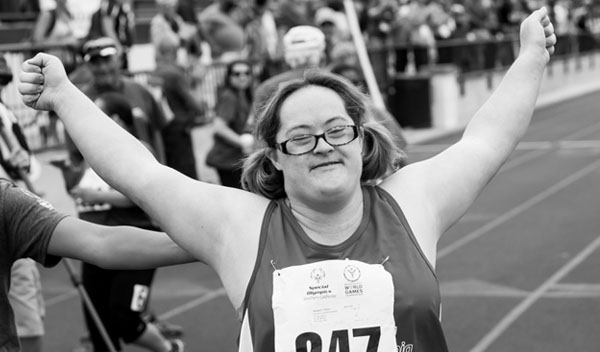 George David Kieffer was delighted when his fanfare composition was selected to play at the opening ceremonies of the 2015 Special Olympic World Games, being held in Los Angeles. The piece was played to welcome the athletes into the stadium.
Another Kieffer composition, The Special Now, was selected to play during the running of the torch. Kieffer's music personifies the empowerment of these special athletes, that work so hard against all odds in order to compete on the world stage and achieve greatness.
---
KIEFFER'S COMPOSITIONS PERFORMED IN CHINA BY ANGELA CHOLAKYAN
Kieffer's music was selected for a special performance featuring Angela Cholakyan at the Arts and Culture Center in Suzhou, China.